With the potential for a December Federal Reserve rate hike looming large, a number of U.S. regional bank stocks are currently trading at or near multi-year highs. In a new report, Brean Capital analyst Frank Longman took a technical look at the charts of eight U.S. regional bank stocks that could be breaking out soon.
Screening For Winners
Longman screened the Russell 2000 Value index for banks testing multi-year highs and came up with so many names, he believes a new era could be dawning for regional banks.
"We've long thought that someday regional banks, as a huge and diverse group could be 'the next biotech' (in a good way) where breakouts happen in a series," he explained.
While Longman noted many recent breakouts could pause to re-test support and consolidate prior to moving higher, opportunistic investors can use these pullbacks to take positions at a lower cost.
Here are the top trading ideas based on Brean's bank stock screen.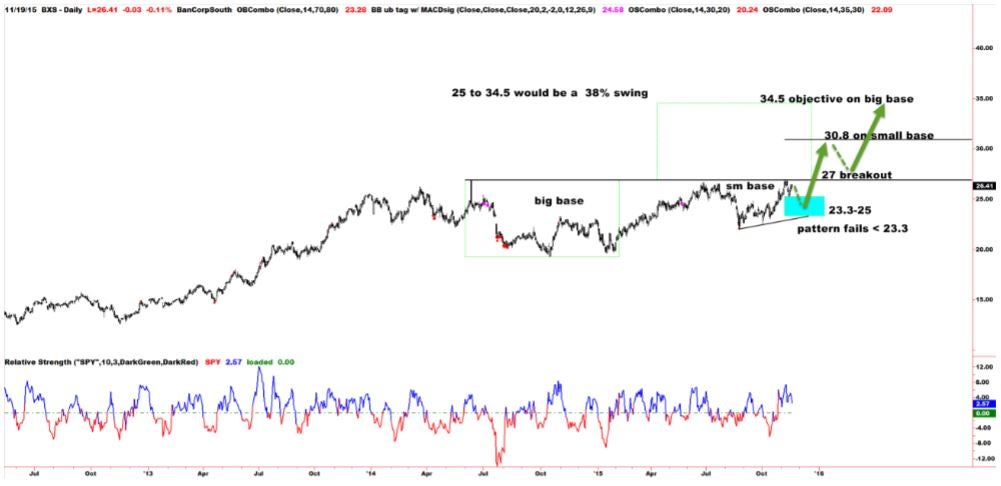 Longman sees potential for a move to $34.50 from BancorpSouth, Inc. BXS 1.24%.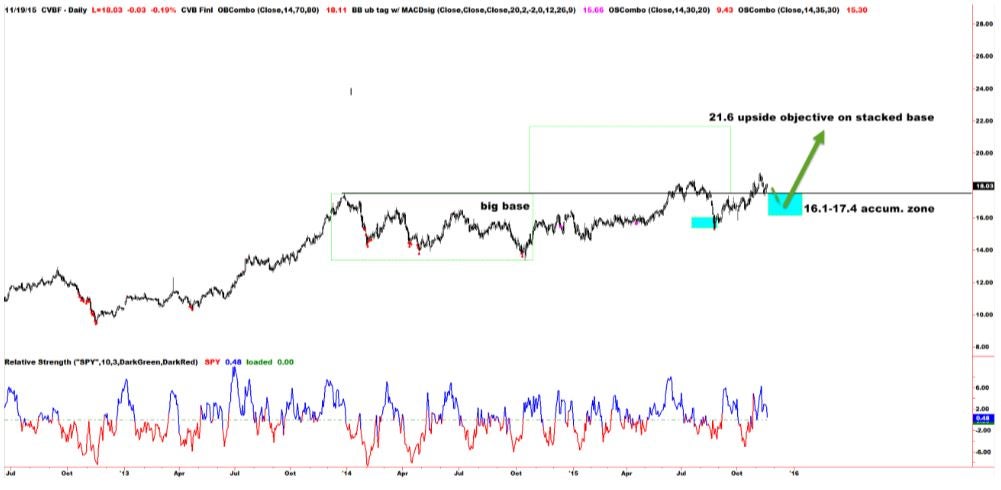 Longman thinks CVB Financial Corp. CVBF 1.04% has a good chance to touch $21.60 in coming weeks, and a stop placed at or below $16.10 would limit downside.
Longman sees…
Click here to continue reading
Want to learn more about how to profit off the stock market? Or maybe you just want to be able to look sophisticated in front of your coworkers when they ask you what you are reading on your Kindle, and you'd prefer to tell them "Oh, I'm just reading a book about stock market analysis," rather than the usual "Oh, I'm just looking at pics of my ex-girlfriend on Facebook." For these reasons and more, check out my book, Beating Wall Street with Common Sense. I don't have a degree in finance; I have a degree in neuroscience. You don't have to predict what stocks will do if you can predict what traders will do and be one step ahead of them. I made a 400% return in the stock market over five years using only basic principles of psychology and common sense. Beating Wall Street with Common Sense is now available on Amazon, and tradingcommonsense.com is always available on your local internet!