The Federal Reserve announced its latest monetary policy decision this week. Here is a brief rundown of some data that they likely considered.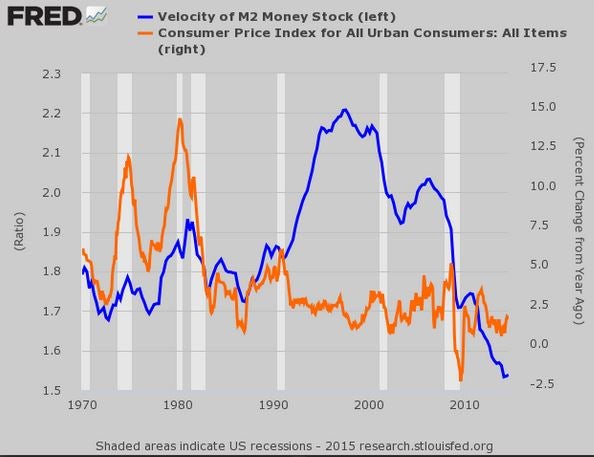 The velocity of the the M2 money supply, a measure of how quickly money passes from one person to the next, is at its lowest point since 1970.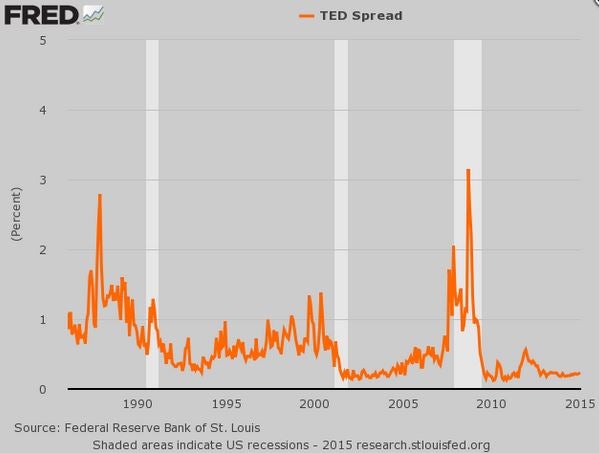 The TED spread, a measure of the difference between the interest rates on T-bills and interbank loans, has been climbing in recent quarters, but is still historically low.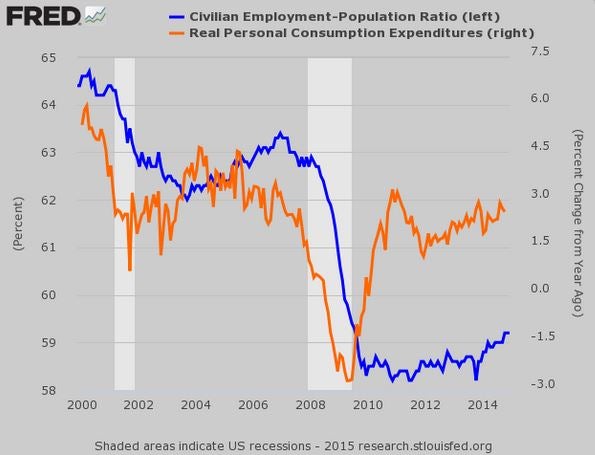 Civilian employment-population ratio and personal consumption expenditures have been on the rise, even though the employment ratio remains historically low.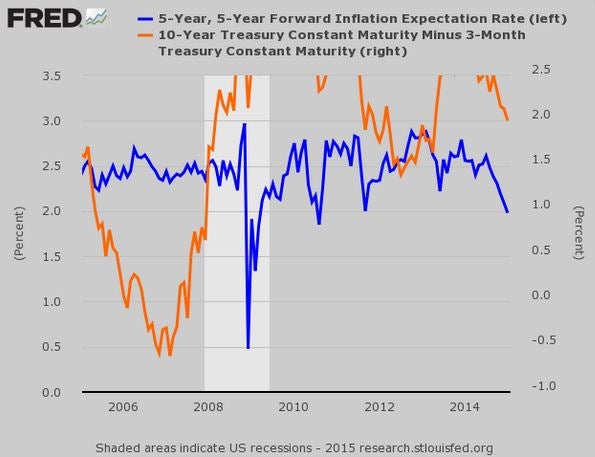 The five-year forward inflation expectation rate is near its lowest point since the recession (about 2.0 percent).

The labor force participation rate is at its lowest point in decades, while the percentage of the non-employed seeking employment is historically high.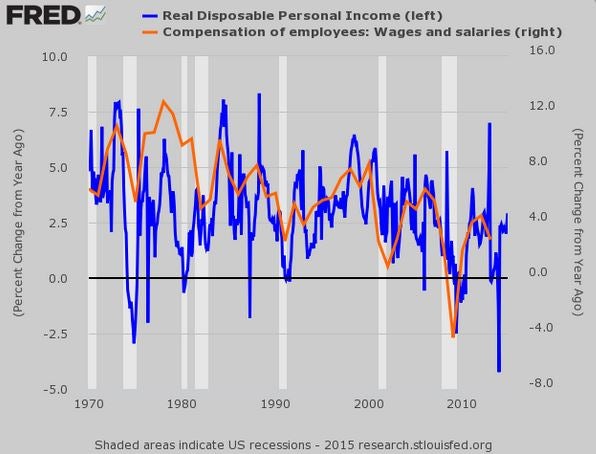 Wage growth has recovered since the recession, but the historical trend remains downward.
No single number ever determines the Federal Reserve's changes to monetary policy, but there is certainly plenty of data to consider before any decisions are made.
Read this article and all my other articles for free on Benzinga by clicking here
Want to learn more about the stock market? Or maybe you just want to be able to look sophisticated in front of your coworkers when they ask you what you are reading on your Kindle, and you'd prefer to tell them "Oh, I'm just reading a book about stock market analysis," rather than the usual "Oh, I'm just looking at pics of my ex-girlfriend on Facebook." For these reasons and more, check out my book, Beating Wall Street with Common Sense. I don't have a degree in finance; I have a degree in neuroscience. You don't have to predict what stocks will do if you can predict what traders will do and be one step ahead of them. I made a 400% return in the stock market over five years using only basic principles of psychology and common sense. Beating Wall Street with Common Sense is now available on Amazon, and tradingcommonsense.com is always available on your local internet!