In a new report, Macquarie Research analyst Vikas Dwivedi discussed the firm's outlook for crude oil. Overall, Macquarie sees value in the oil market, but investors will need to be extremely patient while the industry rights the ship.
State of affairs
As nuanced as some of the statistics and models for crude oil are, the primary reason oil prices have collapsed is simple supply and demand. The process of eliminating the massive 2 million bpd global crude oil oversupply has already begun, but Macquarie believes that it will not be completely eliminated until 2017.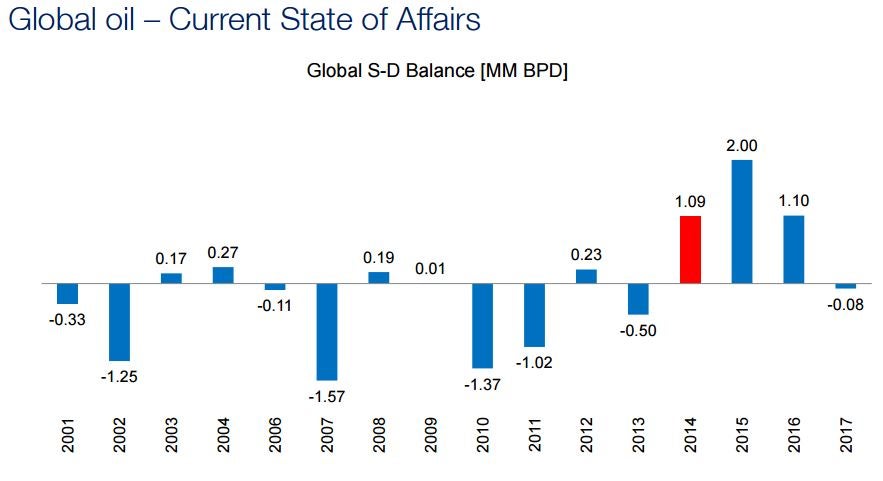 However, the re-balancing will be aided by what the U.S. Energy Information Administration is projecting to be the highest global demand growth for oil since 2010.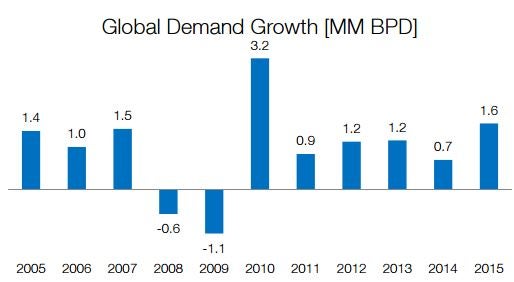 OPEC Not Helping
While U.S. produces have been scaling back rig counts in a major way in response to the supply glut, core OPEC members have simply chosen…
Click here to continue reading
Want to learn more about how to profit off the stock market? Or maybe you just want to be able to look sophisticated in front of your coworkers when they ask you what you are reading on your Kindle, and you'd prefer to tell them "Oh, I'm just reading a book about stock market analysis," rather than the usual "Oh, I'm just looking at pics of my ex-girlfriend on Facebook." For these reasons and more, check out my book, Beating Wall Street with Common Sense. I don't have a degree in finance; I have a degree in neuroscience. You don't have to predict what stocks will do if you can predict what traders will do and be one step ahead of them. I made a 400% return in the stock market over five years using only basic principles of psychology and common sense. Beating Wall Street with Common Sense is now available on Amazon, and tradingcommonsense.com is always available on your local internet!