Anyone that knows me or ever visits this site knows how talented I am at being humble. In fact, I'm so good at being humble that I might even be the humility champion of the world. But since the article I'm working on about some big insurance companies is not going to be finished in time to post today, I will take a couple of minutes to do something totally out of character for me and highlight some of my recent market predictions that turned out to be very profitable.
With the S&P 500 making new all-time highs this week, I'll first talk about a couple of predictions that I made that I'm most proud of in this particular market environment: stocks that I predicted would fall.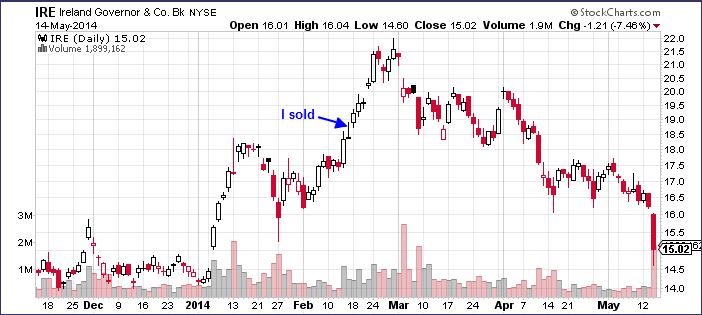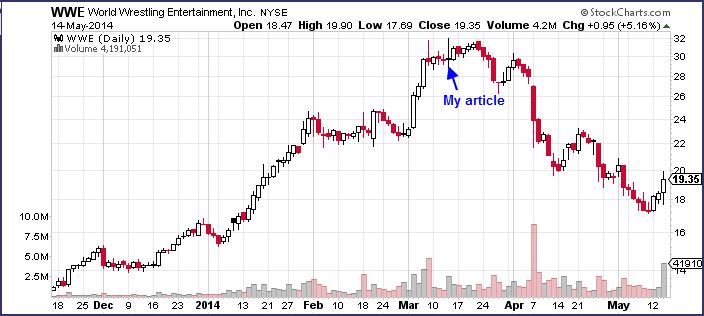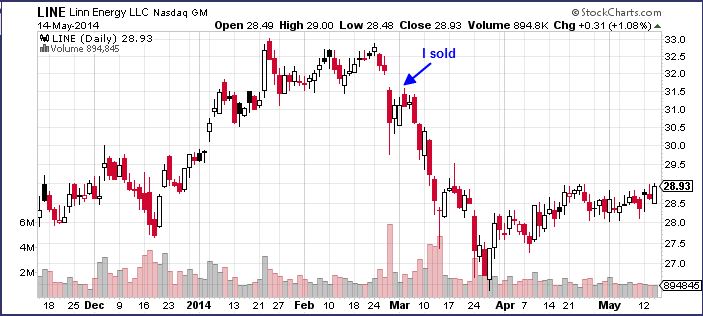 Now onto a couple of positive predictions: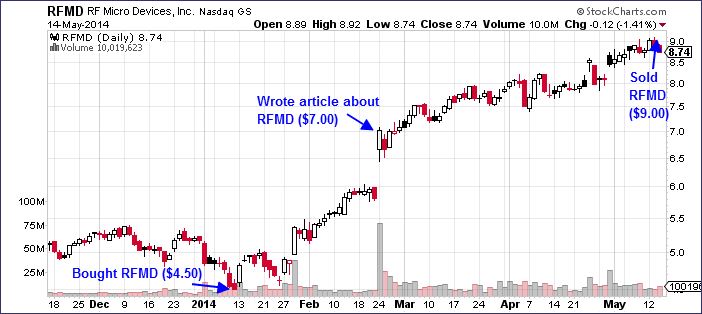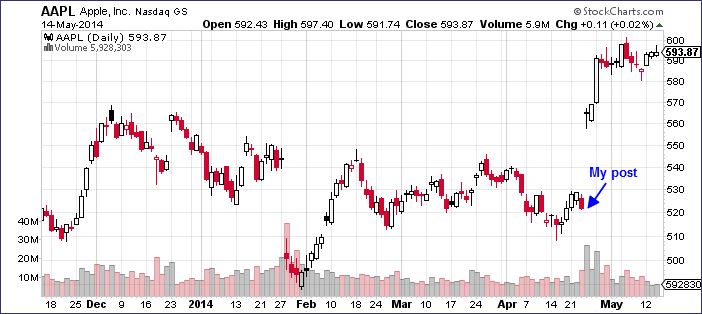 Not even the best traders get every trade right. The important thing is that you get more trades right than you get wrong and that you minimize the losses you endure from the trades you do get wrong.
Want to know the thought process and analysis that goes into these types of successful predictions? Or maybe you just want to be able to look sophisticated in front of your coworkers when they ask you what you are reading on your Kindle, and you'd prefer to tell them "Oh, I'm just reading a book about stock market analysis," rather than the usual "Oh, I'm just looking at pics of my ex-girlfriend on Facebook." For these reasons and more, check out my book, Beating Wall Street with Common Sense. I don't have a degree in finance; I have a degree in neuroscience. You don't have to predict what stocks will do if you can predict what traders will do and be one step ahead of them. I made a 400% return in the stock market (beating the return of the S&P 500 by an average of more than 25% annually) over five years using only basic principles of psychology and common sense. Beating Wall Street with Common Senseis now available on Amazon, and tradingcommonsense.com is always available on your local internet!